3 tags
Practice Chanter Reed →
I was screwing around with the reed in my long practice chanter. It was cutting out, so I took a long spin through the variety of reeds I have. I ended up putting a Gibson back in there. Like a hour prior to band practice. Big mistake. The Gibson is much harder to blow, but I was fooling myself into thinking I could handle it. Wrong. I sounded good for the first few tunes, then started stinking...
3 tags
Chris Apps Cane Practice Chanter Reed →
I have been trying for a couple months to get used to my Chris Apps cane practice chanter reed. I really like the the tone and the balance once I got it consistently dampened and used frequently. But I finally gave up and took it out. Actually back to one of Chris' plastic reeds. I found that once it was moistened it was fine, but after leaving it alone for a week, it got moldy. I used the...
2 tags
4 tags
Cane practice reeds
Back in July, I saw an ad from Chris Apps that mentioned his cane practice chanter reeds. It sounded like something I would like, so I ordered one. I was hoping to give a review on how it worked out, but so far no reed. So no news to report on that one. Not sure why he would send out an email advertising a reed that it would take over two months to deliver.
3 tags
Cane Practice Chanter Reed
Chris Apps came through and sent me my reed. It was worth the wait. I have played it now for a couple days without fiddling (read-screwing it up) and I really like it. It is in my long McCallum chanter and it works really well. It is harder to blow than my previous reed, but it is nicely balanced. It responds well and has excellent tone. I'm not sure it has way better tone, but a nice sound. It is...
Police Pipe Bands
This week will be the fourth week in a row that the band has been asked to participate in a Line of Duty Death (LODD) for a fallen Police Officer.  It has been a real honor to participate. It also has shown me a real difference between Police and Fire Pipe Bands and non affiliated bands.  We get to do something to honor these courageous public servants, usually at graduations, special occasions...
Joint Juice
I was flying with a buddy older than me that kept putting a mix in his water. Turns out is is "Joint Juice". I looked on the web, and it is largely glucosamine and vitamin C, and some secret ingredients. So I have been trying it for about three weeks. It tastes good and it seems to be working. My fingers feel better lubricated and my knees are not creaking as much. All good as far as...
Burl practice update
All that practice trying to make my pinky (there has to be a real word for that finger) work independently has been paying off. I've been trying to keep moving the pinky away from the other fingers to help mimic the burl movement. At first, I didn't have a lot of success. But I kept moving it sitting in the car, watching TV, just any time I wasn't doing much. And it has worked....
2 tags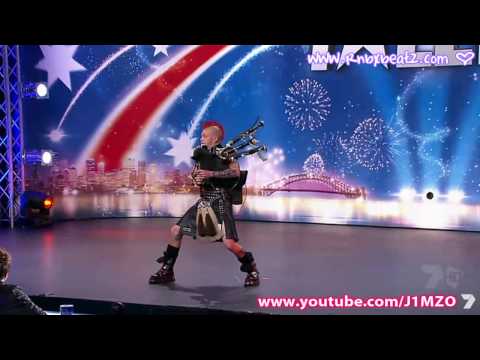 2 tags
A Homeless Man's Funeral
Sent to me not so recently…… A Homeless Man's Funeral As a bagpiper, I play many gigs. Recently I was asked by a funeral director to play at a graveside service for a homeless man. He had no family or friends, so the service was to be at a pauper's cemetery in the Kentucky back country. As I was not familiar with the backwoods, I got lost and, being a typical man, I...
2 tags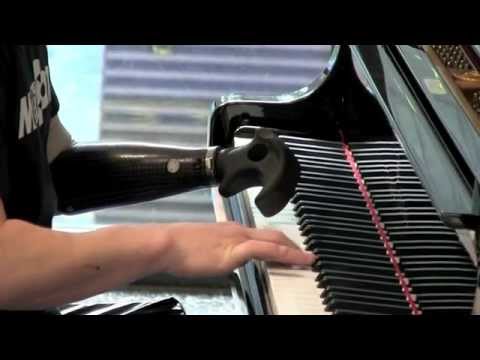 3 tags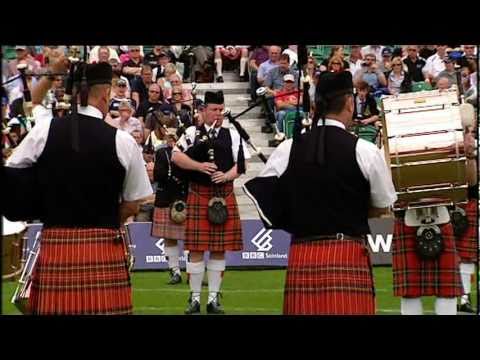 1 tag
Celticpipes →
3 tags
Celtic Pipes
I was trying BMW (bagpipe music writer) which is an excellent program for writing bagpipe music. Les in London swears by it. It does everything he needs and he has the annotations down cold. I like the program, but then found Celtic Pipes. My impression is that someone took BMW and turned it into a drag and click format, which works much better for guys like me. It is a wonderful practice tool....
2 tags
Some days it actually comes together!
I had twenty minutes before having to leave the house, so I figured I could get in some practice. I had played a bit over the Memorial weekend (no gigs) but nothing major. I even took my pipes to a get together at a friend's beach house just in case I needed to play. And there was a lady there who out of the blue mentioned that she loved the pipes! But did I play? Before I knew it it was...
2 tags
4 tags
Donald Wills Douglas, Bagpiper
Being a pilot, I like stories about historical aviation people.  I came across a story that can be found at http://www.douglashistory.co.uk/history/donaldwillsdouglas.htm that tells the story of Mr. Douglas, of the Douglas Company and later MacDonnell Douglas Aircraft Company.  Douglas is probably most famous for the still flying DC-3 and its many variants. Seems Mr Douglas liked to break out...
2 tags
No more London...
My job has changed around, so I'm not going to London any more.  That's a real bummer.  It made getting to London worth it.  And it helped my piping so much.  Les was great and we will keep in touch, maybe Skype lessons.  The guys at the London Scottish were very supportive and great to hang out with.  And maybe have a pint or two with…. So I am focusing on band tunes. ...
2 tags
Bass Drone Dies
My bass drone just packed it in a couple weeks ago. It would almost start, and then completely cut out. Looking at it, it appeared the tongue was pretty limp and not sticking up much. I took it to band practice and had the gang look at it, but no one could come up with a solution that worked. Some interesting ideas about sliding various hair under the tongue, but I don't want to even think...
Mini band practice
Les and some of the pipers from the London Scottish participate in a mini band of sorts. The band doesn't compete, but they do have an annual competition, both solo and for mini bands. Les and his mates won this year. We were finishing up a lesson when in walked a couple of the guys. The were working on a medley that started with Castle Dangerous, a band tune that I'm familiar with. So...
Too many tunes?
After the band imploded, we ratcheted back the repertoire to make sure we were playing some core tunes well and slowly expand as we were all up to speed. I'm still finding that it is at least four times harder to play a tune on the pipes than it is on the chanter. I can really play a tune on the PC, but let me loose on the pipes and I'll play wrong notes, miss doublings and the like....
4 tags
Practice chanter reeds
i use two practice chanters. Both are African blackwood McCallum chanters. One is the standard and one the longer version. For the shorter version, I really like my green piper's choice reed. See http://piperschoice.com/products/bagpipe-accessories/reeds/practice-chanter-reeds/ for the info on it. It has good sound, doesn't cut out when blown too hard and just really hums in that...
Warm weather means leaving the windows open!
Well, it has not been much of a winter as far as snow and ice in Annapolis goes. I'm sure that as I write this, a major snow storm will cripple the DC area, but it'll melt in no time and spring will move in. The upside of it all is that it is time to open some windows for fresh air. That also means the neighbors are going to start hearing a bit more bagpiping. The neighbor that...
2 tags
Home of the London Scottish →
These guys know how to play! And practice. And drink beer.
1 tag
The exploding band....
I've discussed band politics a bit here on my blog.  It's tough to stay out of the goo, but as a newer member of a band, I always figured best to sit back and let the senior, experienced members navigate the internal machinations of the band.  Well, those days are over, as almost all of the senior members of the our band left.  Departed. Adios.  A couple offered to hang on to their...
4 tags
How many times have I played this?!!
I have some down time, extra spare time and few distractions, so I thought I would try to clean up my playing of the "Judge's Dilemma". I've been playing it off and on for a few months now, but have never really mastered it. Or really liked it that much either. Which might be part of the problem. So I figured I'd really go all out and just keep playing it and...
3 tags
Bagpipe humor, really! →
Johnny Bagpipes proves that bagpipes can be funny, even hilarious. Several videos to check out.  The guy gets his bagpipes to sound like fire trucks passing the building! 
Apps for bagpipes →
Apps for a huge array of instruments.  A little something for everyone.  A bunch of instruments that I wasn't sure existed.
2 tags
iPod and iPad apps
I was checking out iPad and iPod apps for the bagpiper and was surprised by the number.  I have the fagerstrom technopipes, so was hoping to control my iPod touch with the iRig midi interface.  The technopipe sound is adequate for practice, but you certainly wouldn't want to amplify it. epipes.co.uk produces Studio Piper.  It's a software-based bagpipe that allows you to play and...
Christmas piping
Xmas eve I played out on the porch to spread some Christmas cheer. We were heading to church for the later service, so I figured it would be appropriate to stick with the more religious tunes in my "Santa's Favorite" book. I didn't have them memorized yet, so I just cheated and used the book on a music stand. I had my son turn pages, though I found that I had practiced...
Holiday Piping
I have to admit that this holiday season has taken a toll on my practice. It's tough to find a decent amount of time to really get in some uninterrupted work. Lots of people in the house, kids home from school, places to go has lead to a general lack of quality playing. I've been grabbing five minutes here on the chanter, ten on the pipes a bit later, but no good ass-kicking wear...
3 tags
Leonardtown Parade
A cold and windy day, but my first parade.  I was half way through my cold, so I plugged a drone, which turned out to be a good idea.
3 tags
London Lessons
Last month was a tough month for this aging piper.  I had a cold almost the entire month.  At first it wasn't too bad, but at one lesson Les was giving me a hard time for not letting off the squeeze on the bag enough to let it fill.  The problem was that my breath was so short that I had a hard time coming up with enough pressure to play the pipes.  I went through the usual remedies, and...
4 tags
First Funeral
A couple weeks ago, I did my first funeral.  I've read somewhere, that one should really be a Grade 3 piper and very experienced before doing a funeral.  There are a lot of reasons for that.  Very good reasons.  If you screw something up at a wedding, it just becomes one of those funny moments remembered (maybe) fondly about the wedding.  (There's always something!)  But at a funeral,...
3 tags
First Gig!
Tuesday night was my first gig with the band.  We did a fundraiser with the Shields of Montgomery, which is a band representing the police, fire etc, of Montgomery County Maryland.  See http://www.facebook.com/pages/Shields-of-Montgomery/141440442610975?sk=info  for their facebook page.  The gig was at the Green Turtle sports bar in Germantown, MD.  Unfortunately, traffic was heavy, and I was...
Bagpipe Music Writer
Last week, my London lesson was held in Les' flat. There was a big event at the hall, so we had to limit the lessons to chanters only. Les had put my band music into Bagpipe Music Writer (BMW) format, so he showed me how to use BMW as a practice tool. Wow. Fantastic. With BMW, you can set the playback to repeat, set the tempo, set the speed of the gracenotes. You can set it to repeat or play...
3 tags
Boat Christening
This last weekend, our neighbor hired my son to play at a combination boat christening and a boat renaming ceremony on the water in Annapolis.  She had purchased a very cute new sailboat and a friend had purchased a used Hinckley Picnic boat.  The Hinckley is probably one of the most expensive per waterline length boats one sees around here.  The ceremony was to take place on the friend's...
3 tags
Fantastic lesson today in London
I had a great lesson today in London.  Les Hain, a piper from the London Scottish Pipes and Drums, met with me today.  He brought an extra set of pipes.  We worked on the pipes and on the practice chanter.  By no means was I really on.  I had taken an overnight flight, and ended up getting only an hour or so of sleep.  I was making some dumb mistakes.  But I was hitting some of my music...
Looking for an old chanter
I ordered a new chanter from Chris Apps. I decided that I wanted a solo chanter that I could use and experiment with. My Kron band chanter is set up and adjusted to match the band, so I really don't want to mess with it for solo work. So I ordered a delrin chanter from Apps. I have heard good feedback about his reeds and chanters. I heard him on one of the Piper's Dojo podcasts and...
6 tags
No wonder its been hard to blow this thing!
Tuesday night was band practice.  I've been struggling with this reed the band gave me, but I thought I was making progress.  I'd been corking a drone or two to be able to keep up.  I felt like I was blowing too hard, but that's what it was taking.  I was looking around for my old "senior" reed to just play more, but then I remembered that I had nicked it and rendered...
Practicing is like walking up a sandy hill
Just got back from London.  No lesson this time, but I did spend a couple hours in Hyde Park practicing on the practice chanter.  I though things were going well.  Really didn't get a chance to practice yesterday.  So today I spent some quality time.  Much needed.  I seem to be going backward some days.  My low 'g's were muddy, my doublings just average.  I thought I had...
3 tags
Piping in London, meeting the true Cockney Jocks
So I was in London on a thursday evening. I had been looking for someone to do some lessons while in London with little success. I checked out the Scottish Piping Society's website looking for help but it is out of date and I didn't hear back from anyone. Then I saw a link to Pipes and Drums of the London Scottish Regiment. www.londonscottishregt.org/band.cfm is the site. In the...
1 tag
That reed!
So I'm still breaking in the new reed from the band.  I was so confident with my "senior" reed.  This thing has been kicking my butt.  I am up to playing with two of the drones going, but I'm really working hard.  It reminds me of those days prior to my first competition, wondering if I could play the entire "Company's Lament" before I lost it. But...
The London Scottish Regiment Pipes and Drums →
They've been doing this for 150 years…and have an old set of pipes in their museum to prove it.  Along with a Vickers machine gun.
2 tags
Band politics
So last week the band had a band meeting.  I was hoping it would be at least half of the time practicing, but we spent the entire time discussing band issues.  It was probably a good idea, as I had not seen any of this band business discussed before.  One of the issues we discussed was the standard of play required before one could play with the band.  I don't know how other bands operate,...
3 tags
Back in Tokyo, with much better results.
Last week I flew back to Tokyo. This time into Haneda, which is more down town Tokyo. I stayed in Yokohama, which is more of a port/tourist area. The hotel was fantastic, right on the water. A small tremor that evening, but generally completely divorced from the suffering in the earthquake damaged areas. There is a nice open park on the water that I found perfect for practicing. Not too many...
3 tags
Tokyo piping...well, sort of..
So I'm in Tokyo last week.  Actually in Narita, which is outside of Tokyo.  I'm only there for a day.  I brought my practice chanter and my technopipes.  I always wake up at 2 am, so I figured I could get a little practice in while I was waiting to get breakfast.  The hotel is nice enough, but the walls are way too thin to be using the practice chanter at 2 in the morning.  I got some...
2 tags
New practice chanter
My family surprised me with a new McCallum practice chanter for my birthday.  It does pay to drop hints!  It came with a McCallum reed and the pair is very nice.  The bottom is African Blackwood, the top plastic (delrin?).  The holes feel great and it has a very nice feel overall.  The sound is exceptional.  Much mellower than my Gibson.  Not as loud, but had a great chirp to it.  My birls sound...